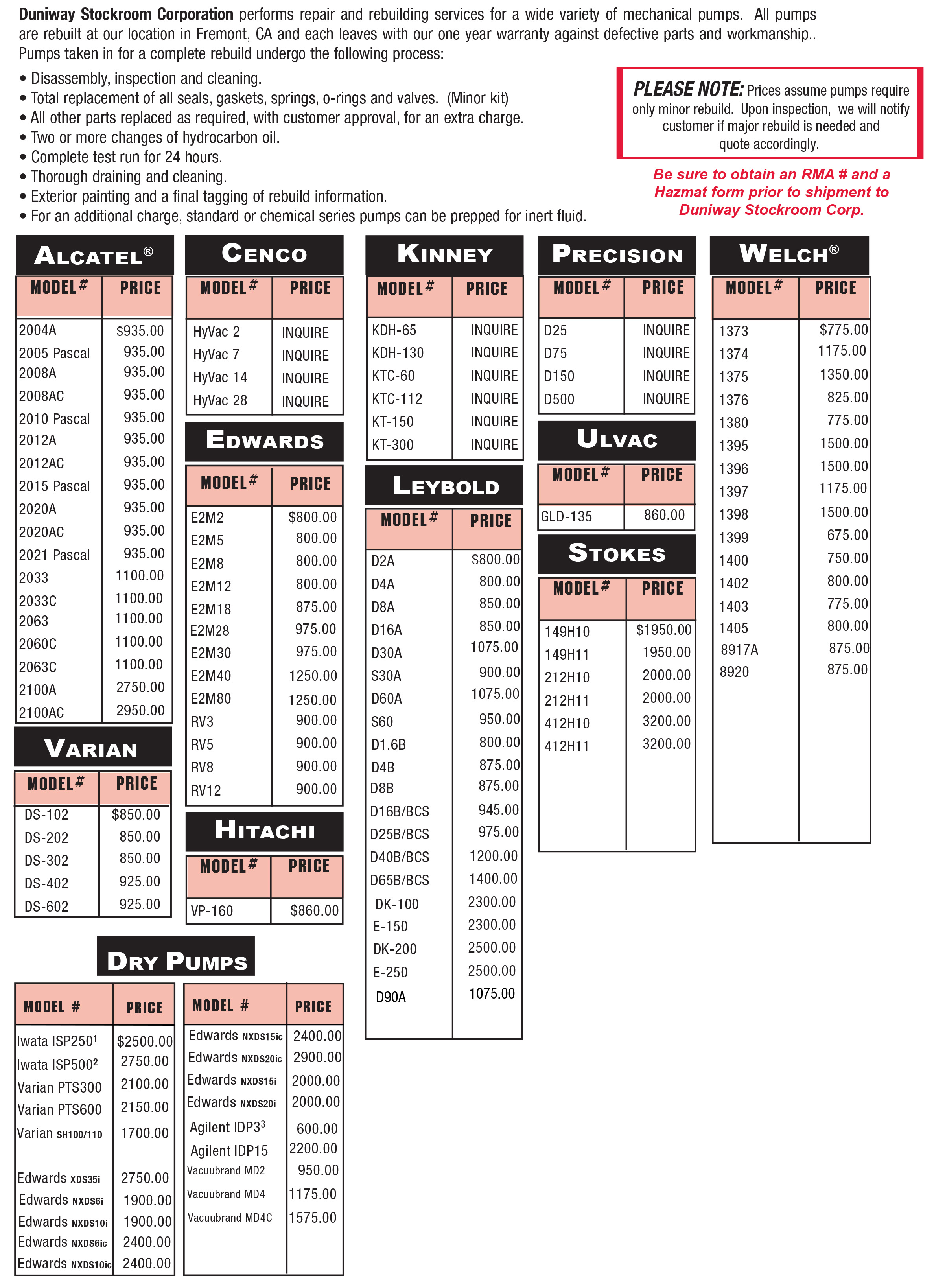 Equivalent Dry Pumps to the Iwata Dry Pumps (same rebuild price):
1. Equivalent to Iwata ISP250: Edwards ESDP12; Leybold
SC15D; Ulvac DIS250/251; Varian 300DS
2. Equivalent to Iwata ISP500: Edwards ESDP30/30A; Edwards GVSP30; Leybold SC30D; Ulvac DIS500/501; Varian 600DS
Other Notes:
3. Agilent IDP3- Tip Seal Replacement Only
4. All scroll pumps have bearings replaced for price shown.
5. We can only replace tip seals and clean Edwards XDS5 or XDS10 pumps. No bearing replacements.  Inquire for current pricing.
Reduced pricing on Chemraz rebuilds.  Inquire for current pricing.
All pumps subject to an evaluation charge of $125 which will be applied to the repair cost.  If the customer decides to not have the pump repaired/rebuilt, then they will only be charged $125.  One year warranty on dry scroll pumps excludes tip seals as those are a general maintenance item and under normal operating conditions need to be replaced once a year. 
All pumps sent in for rebuilding must be drained of oil and flushed.  Failure to do so will result in additional charges for oil disposal.