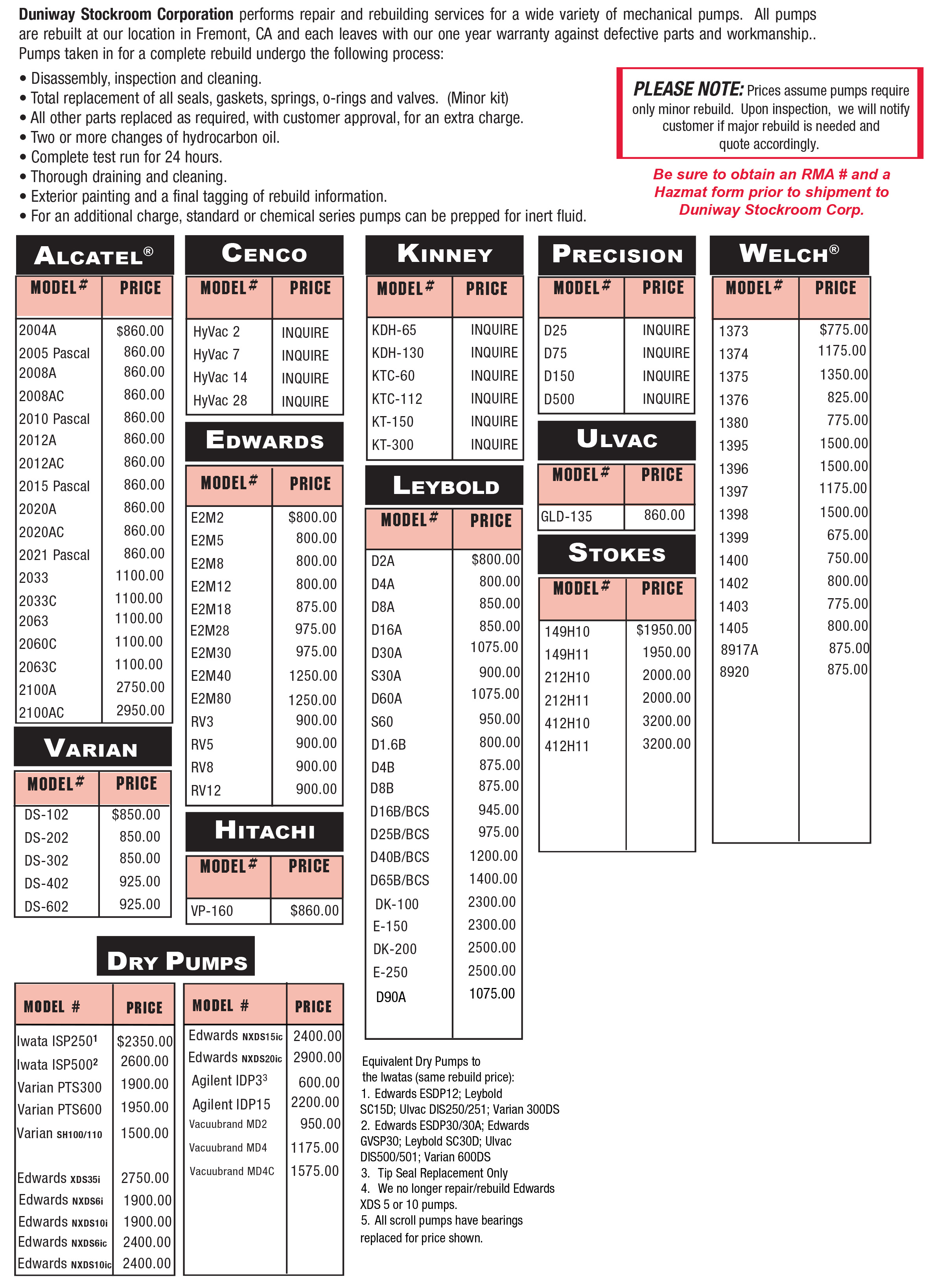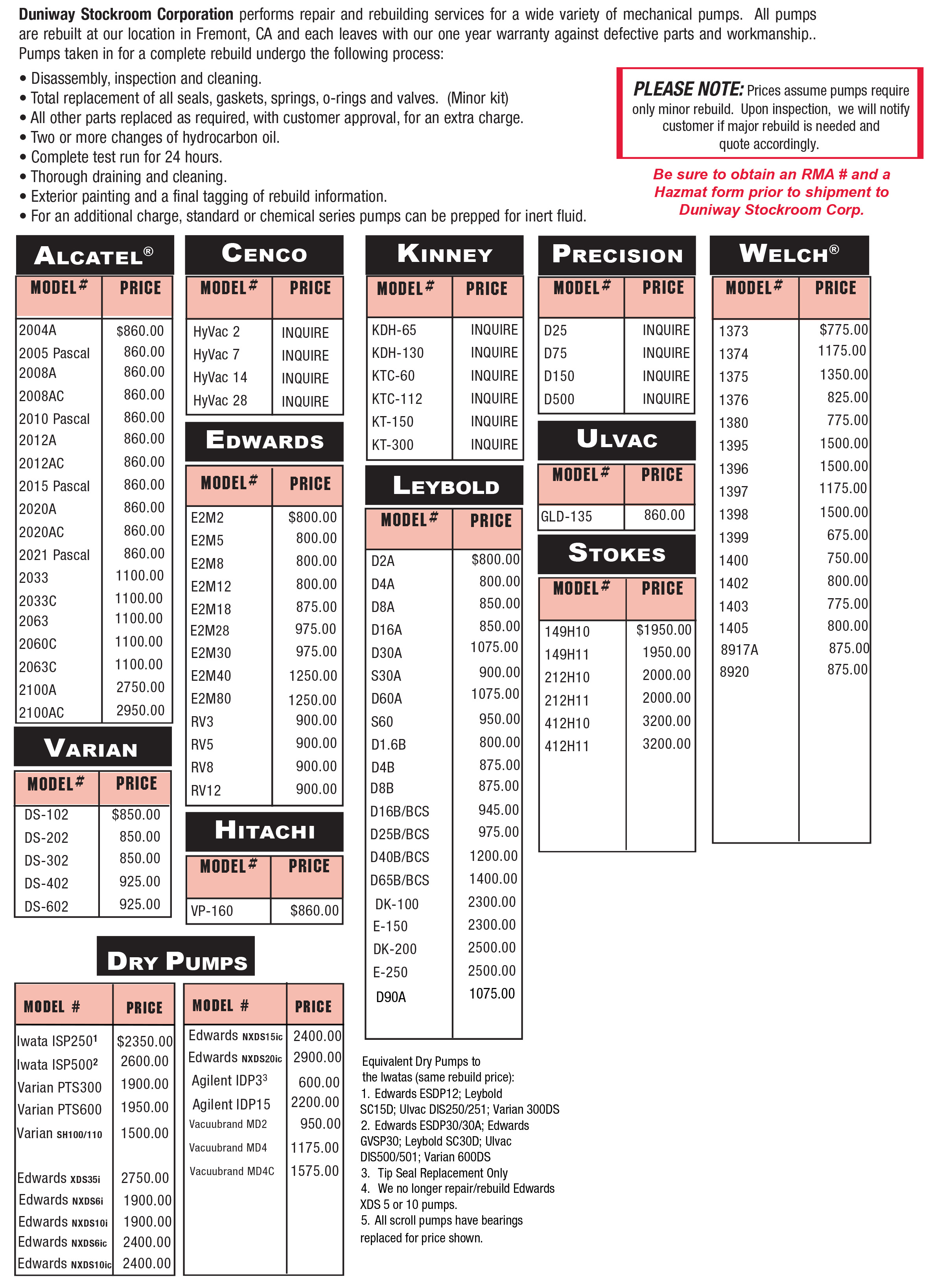 Reduced pricing on Chemraz rebuilds.  Inquire for current pricing.
All pumps subject to an evaluation charge of $125 which will be applied to the repair cost.  If the customer decides to not have the pump repaired/rebuilt, then they will only be charged $125.  One year warranty on dry scroll pumps excludes tip seals as those are a general maintenance item and under normal operating conditions need to be replaced once a year. 
All pumps sent in for rebuilding must be drained of oil and flushed.  Failure to do so will result in additional charges for oil disposal.